"Clothing may be an expression of how people wish others to see them, it may denote membership of a certain group or represent a particular lifestyle." (:11)
What lifestyle does this brand look like to you? To me the cool, edgy, desirable, cali beach style lifestle brand.
This one? To me city, urban, laid back, easy-go lifestyle brand ASOS.
How about this one? To me this has a mixture, ethical, cheeky, sexy, tailored, well-made and put together lifestyle.
…………..One for the men only: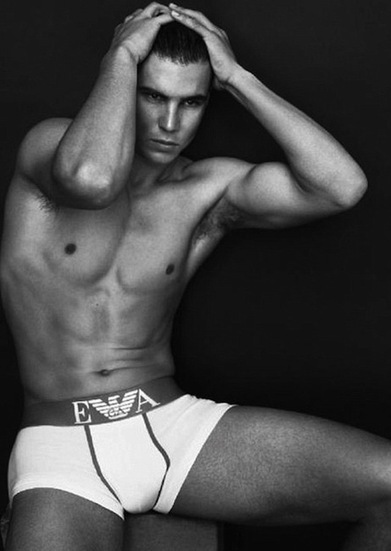 Men what are your thought? Armani lifestyle to me: wanted, art deco, fast, modern, tidy and a hint of boldness.
Do you find it interesting how we react and what we think about when we see adverts and objects?